PAGE 5


Home at last!



At the Thomas Show!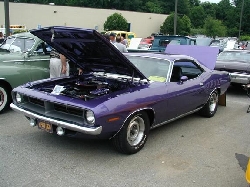 An inside look!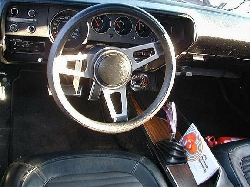 The 408 stroker being assembled!





Lots more pics here!
Click Here!!



Lots more stroker pics here!
Click Here!!


An engine shot!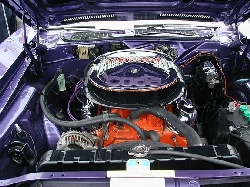 Cruising!!!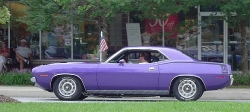 Here's a 19mb movie file with the car running. Please right click and save as.

Right Click Here!

Here's my drivetrain specs, the engine has fully ported Edelbrock aluminum heads!

Desktop dyno claims 497hp through headers and full exhaust.
Here's the specs on the engine:

-360 block .030 or 4.030 bore X 4.00 stroke
-Protru -20cc dish pistons, 10.7 to 1
-.039 head gasket thickness,
-57cc head volume
-Sixpack dual plane manifold port matched with a total of 1350 cfm's through the carbs

-XE284H, Xtreme Energy, Hyd Flat Tappet, 284/296-240/246@50-.507/.510-110 centerline

-Edelbrock Flow #'s
.100"--79.4/58.7
.200"--151.8/118.7
.300"--212.2/168.4
.400"--254.6/200.8
.450"--269.1/212.1
.500"--276.0/219.8
.550"--280.1/221.8
.600"--281.6/225.6
.650"--282.9/225.6
.700"--284.7/225.6

2800-3200 stall speed convertor through a 727
3.91 suregrip
245/60/15 radials


Click for lots more pics!.